Kevin M. Bell
Chairman and Chief Executive Officer
Kevin M. Bell is the Chairman and Chief Executive Officer of Commerce Capital Partners, LLC, which he founded in January 2007, and is based in San Antonio, Texas. Kevin has over thirty-five years of real estate experience in areas of operations, finance and construction, including strategic planning, administration, capital management, dispositions and acquisitions strategies. He has participated in over $3 billion of real estate transactions and currently holds ownership positions in 25,000+ apartment homes and 3.5 million square feet of commercial real estate throughout the United States.
Prior to forming ComCapp, Kevin was a principal of and Executive Vice President for Northland Investment Corporation. Since co-founding Northland's predecessor, Essex Partners, he was directly responsible for building the company's property management and risk management functions. He also oversaw Northland's asset management function, which underpinned its value creation initiatives, including rehabilitations, repositions, and dispositions. Prior to Northland, he served as Senior Vice President at MB Associates and Assistant Vice President of Acquisitions for Congress Realty Group. Kevin received his Bachelor of Arts Degree in Accounting from Widener University in Pennsylvania.
Robert H. Finney
Co-Founder and President
Rob Finney is the co-founder and President of Commerce Capital Partners, LLC. He has almost thirty years of legal and real estate experience.
Prior to forming ComCapp with Kevin Bell, he was a partner at the national firm of Arter & Hadden and later Loeffler Tuggey Pauerstein Rosenthal LLP. Rob is responsible for day-to-day operations across the ComCapp platform. In addition to his role at ComCapp, Rob serves the San Antonio business and civic community in a variety of leadership and board positions.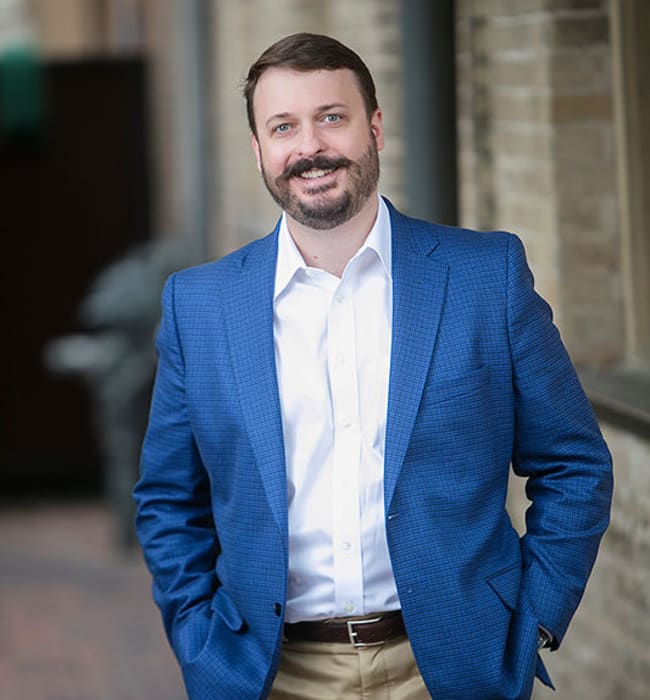 Edward (EJ) Bartolomei
Vice President of Acquisitions/Asset Management
Edward (EJ) Bartolomei, Jr is Vice President of Acquisitions/Asset Management. EJ oversees deal transactions including acquisitions, dispositions and finance. He also leads the asset management team responsible for finding and creating value in the ComCapp portfolio of properties. EJ has ten years of experience in finance and accounting.
Prior to joining ComCapp, EJ was Head of Strategic Planning Group for Q Investments, L.P. in Fort Worth, Texas. At Q, EJ supervised all accounting responsibilities for the investment managers of the 2B+ of investment funds. EJ received his Bachelor of Business Administration Double Major: Finance and Accounting from Texas Christian University, Fort Worth, Texas.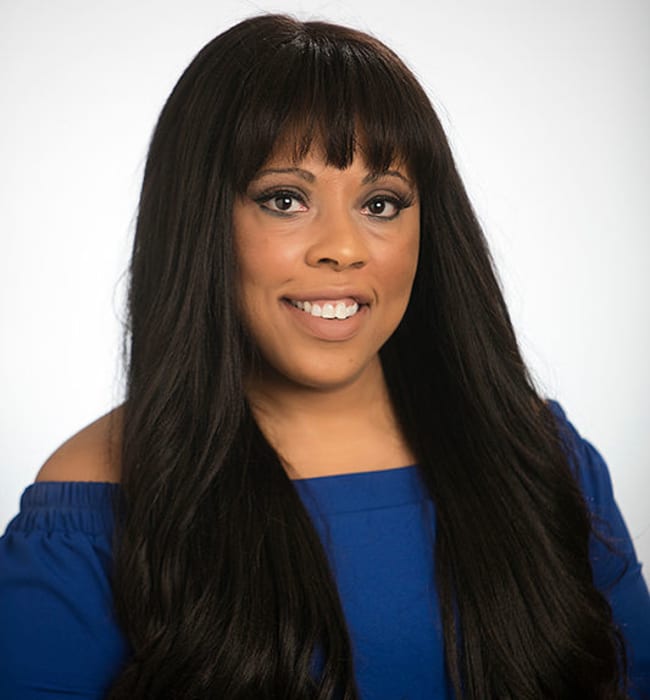 Erica Freeman
Vice President of Multifamily Operations
Erica joined ComCapp in 2010. Since her employment with the company, she has been recognized for Manager of the Year 2012, Property of the Year 2013, MVP in 2014 and most recently named a member of the ComCapp Five Star Leadership Development Program in 2015. She has over 25 years of experience in the multifamily industry.
Prior to joining ComCapp, Erica held the position of Director of Operations for Jamespoint Management Company formerly known as Charlan Enterprises. Erica has also previously served as a board member for the Bryan College Station Apartment Association.
Gina Thompson
Regional Manager
Gina started with ComCapp in 2020 with over thirty-five years' experience in property management with heavy focus on customer satisfaction, strong operating environments and developing high performing teams.
Prior to joining ComCapp she worked as Regional Vice President for Asset Plus/Asset Living for 10 years and Regional Property Manager at AIMCO. She has worked with conventional, bond, tax credit and Section 8 communities in Texas, Florida, Oklahoma, Louisiana, Indiana, Ohio and Arkansas.